Shaping the Future of Conservation Technology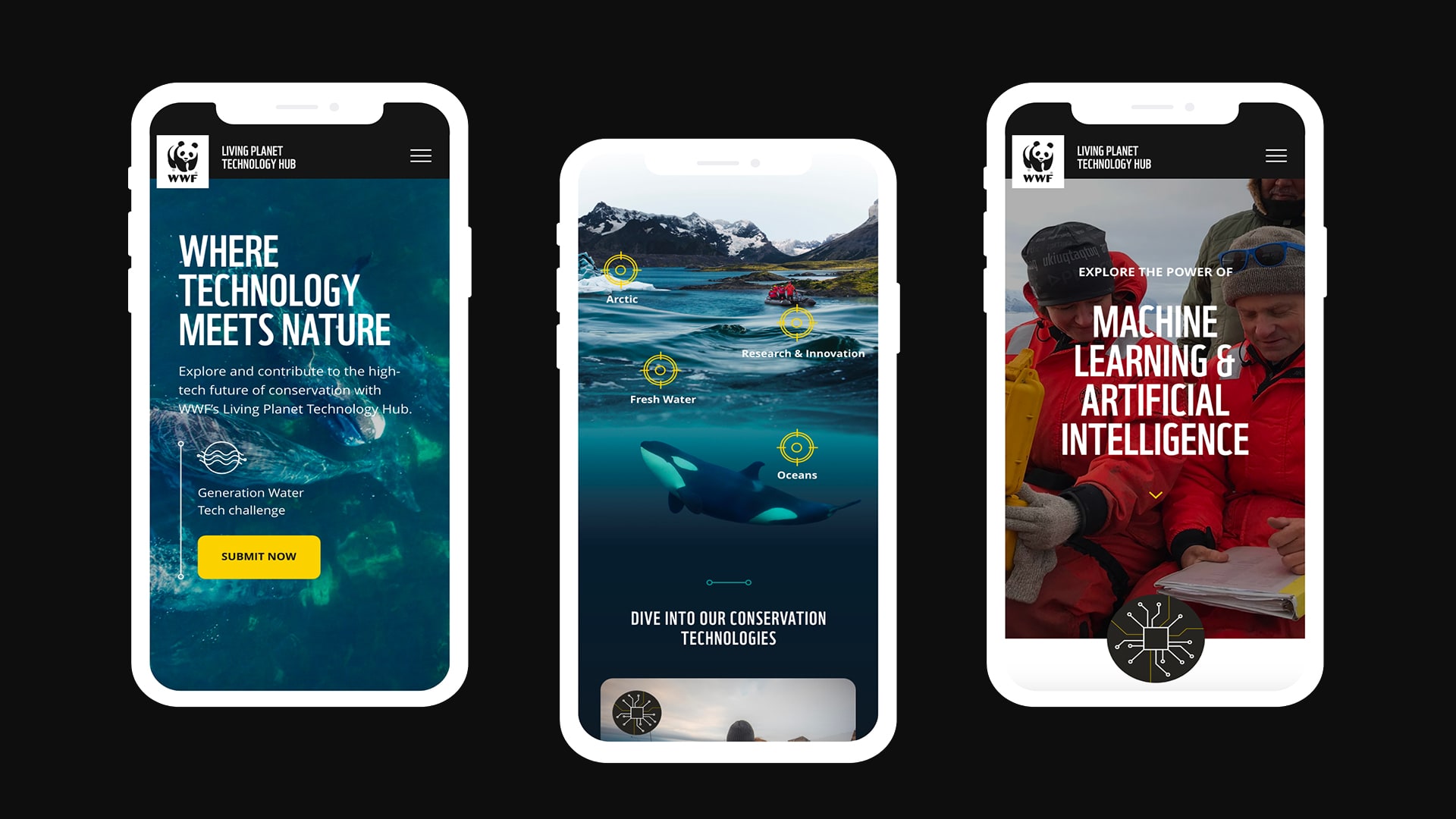 Relationship
Since 2019
Services
Brand Extension, Content Architecture, SEO Strategy, Website Design, Website Development
WWF Canada is the leading organization for ground-breaking global conservation work, with the ultimate goal of protecting life on Earth. From advocating for our most vulnerable species to implementing sophisticated scientific conservation solutions, the WWF team works locally and globally to be an active voice that champions action to conserve our planet.
Loop collaborated with WWF Canada to bring the vision for their new Living Planet Technology Hub to life. This first of its kind digital platform showcases how WWF uses cutting-edge conservation technologies and plays host to game-changing challenges that will inspire and incubate the next generation of conservation solutions.
The new Living Planet Technology Hub presented a great opportunity for WWF Canada to align themselves with the world of tech and innovation. The site needed to establish WWF as a leader in this emerging sector while retaining the integrity of their iconic brand. Known for their bold panda logo and immersive wild-life photography, our approach needed to center these powerful assets at the core of the Hub's user experience.
Our process began by engaging project staff and stakeholders, including researchers, academic partners and WWF donors through a series of survey and workshop activities. The resulting audience personas and needs assessments shaped a streamlined navigation system and page structure, which allows visitors to control the depth and detail of their experience.
Fusing the Natural & Digital Worlds
The site fuses the natural & digital worlds by combining powerful wildlife media with subtle tech visuals. These gentle nods to technology can be seen in the dynamic image overlays, custom icons, subtle animations and custom line & node pattern used throughout the site.
Pages also feature interactive elements like fly-out tabs and hotspots, allowing general audiences to explore technologies in a simple and straightforward way, and more tech-aware audiences to take a deep-dive with more technical and scientific detail. This structure helps create a clear and accessible experience that enhances engagement and action.
"Loop recently worked on a website design for WWF, and absolutely blew it out of the park! We were extremely impressed with Loop's design, development and project management skills. Despite the tight timeline we proposed, Loop not only met but surpassed our expectations. I look forward to working with their team again in the future."
-Vanessa Turpin, Senior Manager, Digital Communications, WWF-Canada
The Hub seamlessly marries static content with dynamic functionalities that serve both the site users and the WWF team as they administer and manage their technology challenges. A custom participant-portal was developed to manage challenge participants from application through to awards, in a secure and accessible way. The WordPress backend system also included a custom visual-page-builder to ensure that the site can be easily managed and updated by the WWF Canada team well into the future.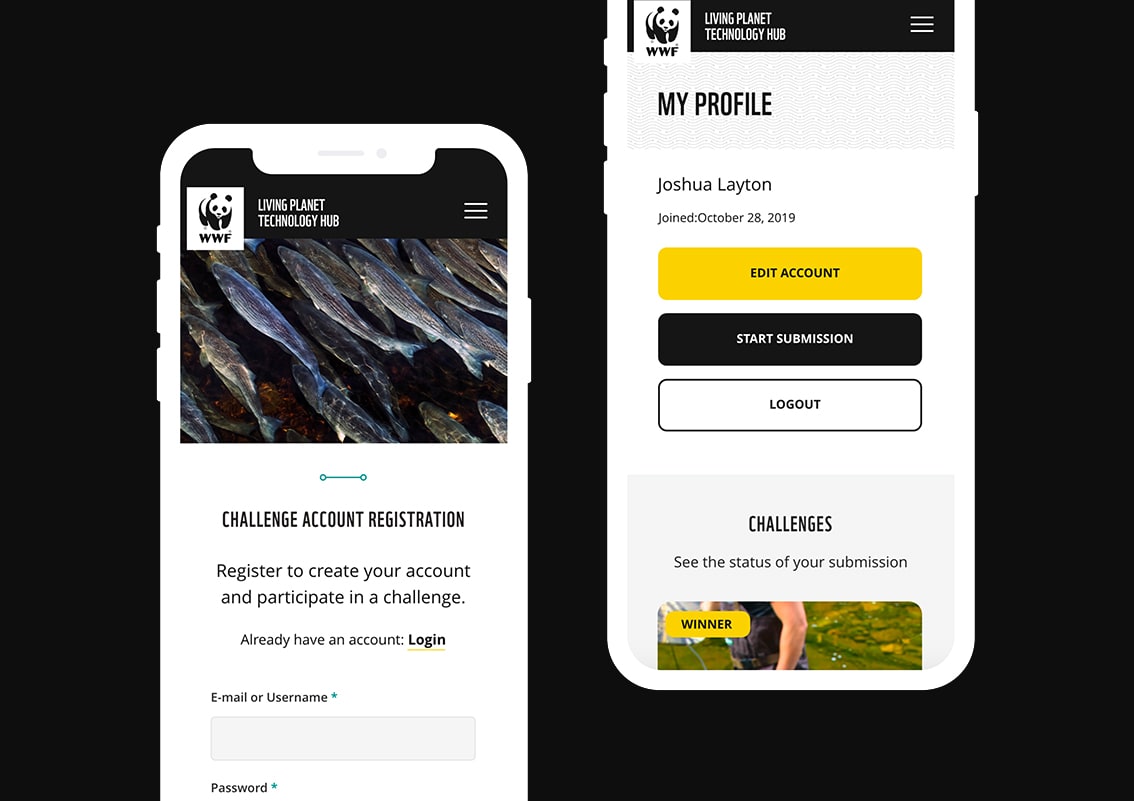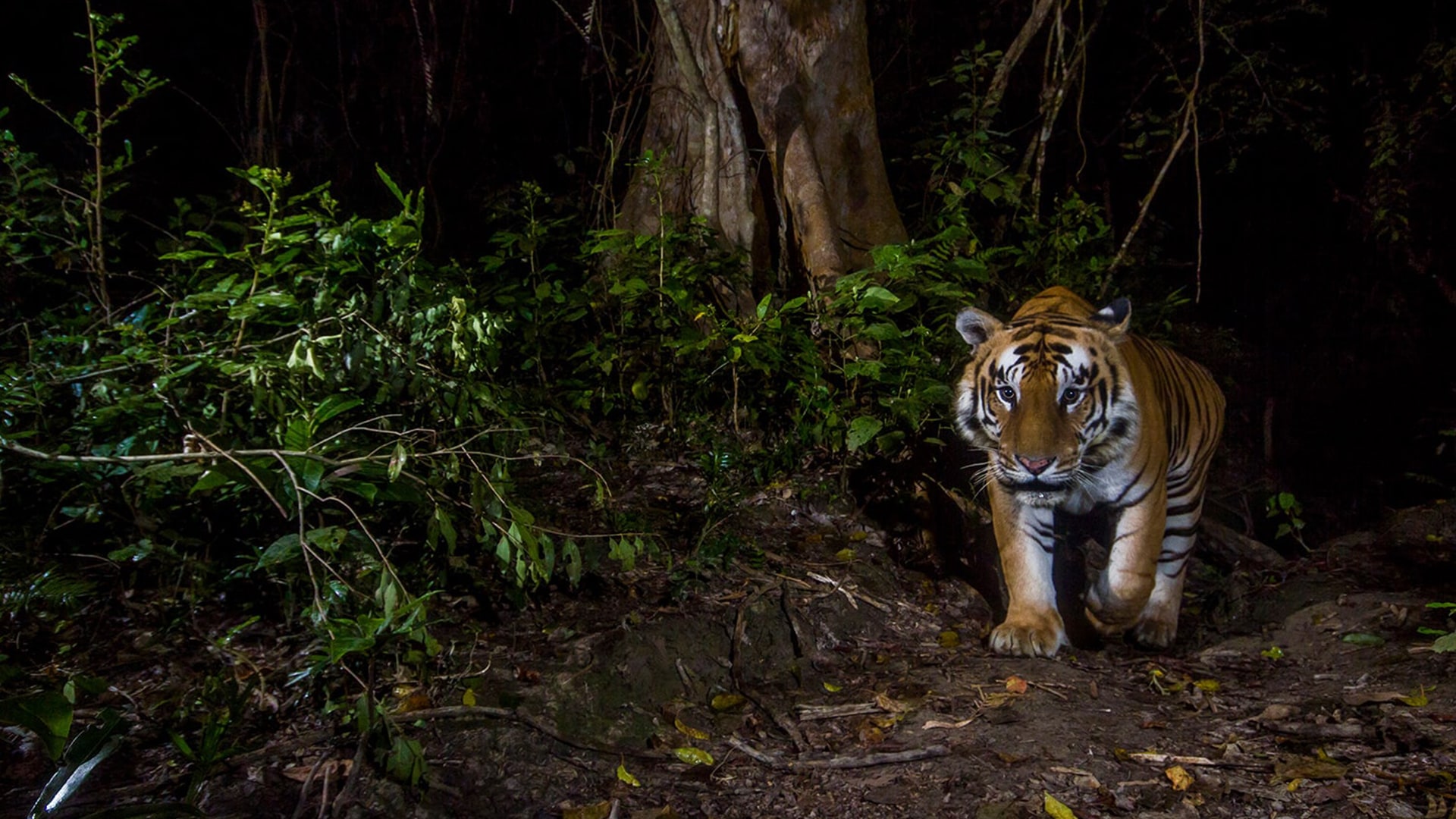 The first WWF Tech Challenge – Generation Water – closed on November 22, 2019. Aimed at conserving Canada's freshwater, the challenge received 15 robust submissions which are now being judged to distribute $75,000 of grant & incubator prizes.